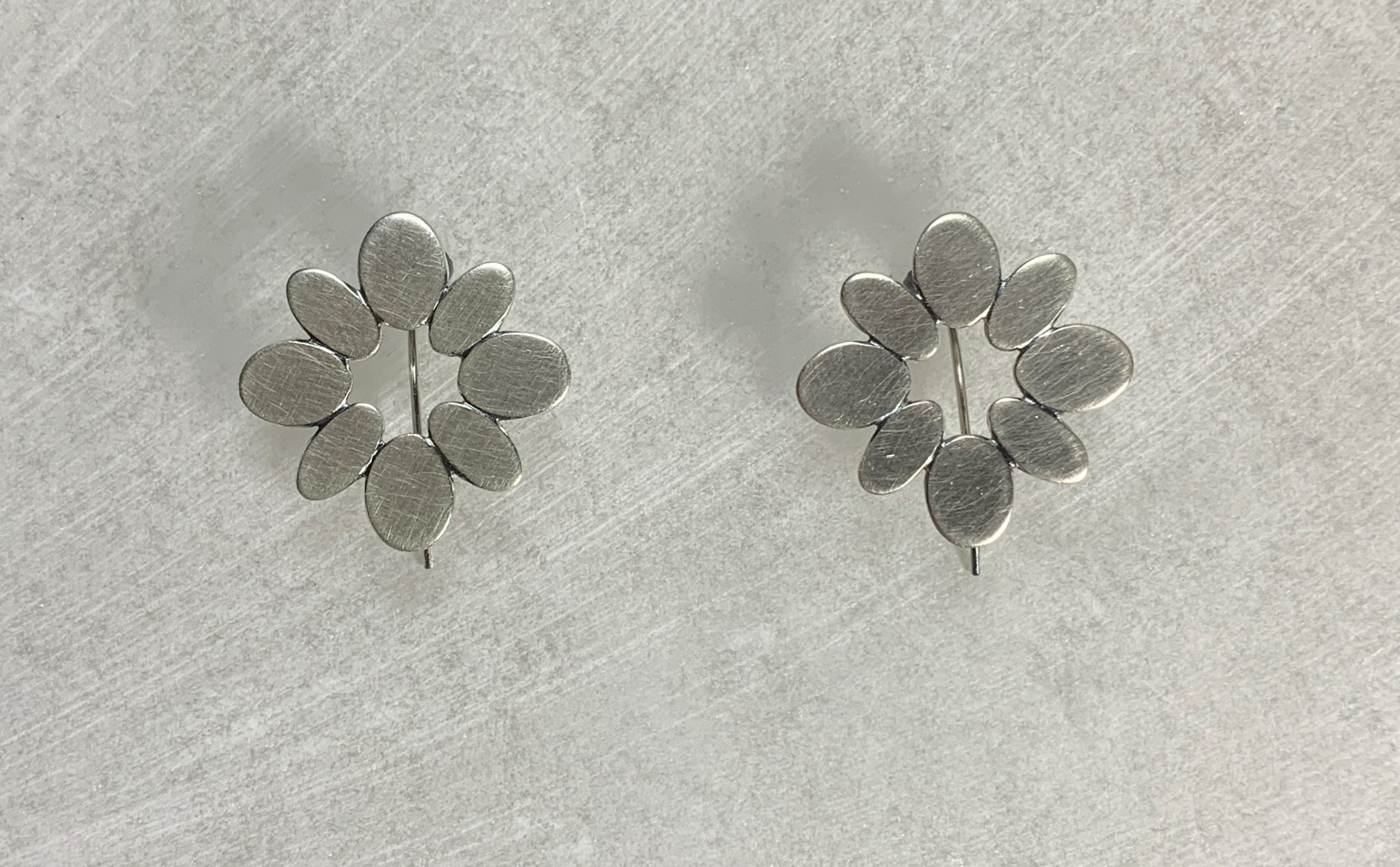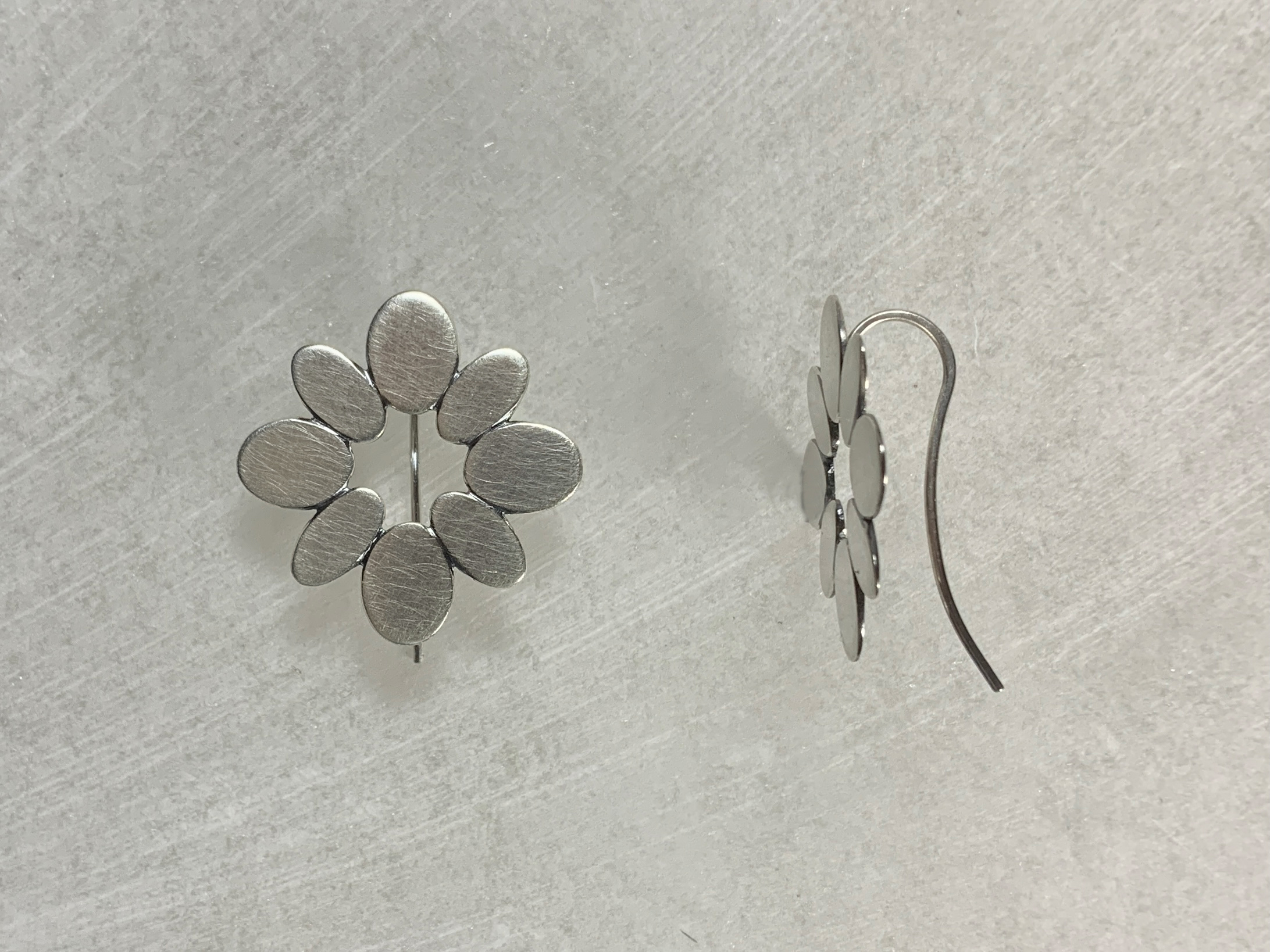 EIGHT OVALS.
SILVER EARRINGS
Ovals of varying proportions arranged in radial symmetry.
26 x 26 mm.
Sterling silver.
See silver care here.
Shipping + applicable sales tax are calculated at checkout.
If this item is currently unavailable, or not available in your size, please
contact me
, I would be happy to make one for you.
International shipping options are available, please
inquire
before placing your order.